SharePoint Management and Performance Tuning in Office 365
Office 365 is highly capable and when combined with SharePoint it becomes even more powerful. There are certain minimum requirements for Office 365 to perform as good as expected. It is important to ensure enough bandwidth to deploy or migrate to Office 365. Match the expectations by estimating the bandwidth required. You shall verify and test the current bandwidth in order to confirm enough bandwidth to ensure quick page loads and fast connections. SharePoint Management and Performance tuning in Office 365 is important for organizations using SharePoint and Office 365 for their collaboration needs.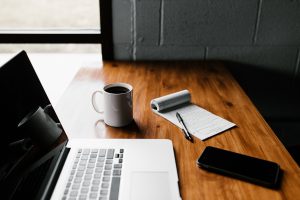 The internet circuits of an organization will be utilized more once Office 365 is deployed. It is essential to confirm the available bandwidth is good enough to handle the estimated hike in bandwidth consumption. 20% of the overall capacity should be left untouched to manage those busy days. Let us give you an overview of network planning and performance tuning for Office 365. Microsoft provides several tools that enable easy SharePoint Management.
Tools to analyze existing network
Network tools are available to let you test and validate the current internet bandwidth. By this, you can determine the latency, upload and download constraints of the bandwidth precisely. Analyze your network closely to determine how capable it is to handle the Office 365 deployment or migration. Here are some of the network tools for the purpose:
Microsoft Remote Connectivity Analyzer
Microsoft Message Analyzer
Microsoft Support and Recovery Assistant for Office 365
Understanding Network Planning
Understanding the connectivity principles help you achieve the best performance and manage Office 365 traffic. Office 365 is undoubtedly a cloud-based service, but it allows users to work with their content offline. It is also possible to keep the changes synchronized with ease. Office 365 lets users take advantage of the best possibilities put forward by the offline and online worlds. Always ensure that your devices are malware free and running well. Adding memory is another great way to progress with performance.
Fine tune office 365 performance
For the best performance and connectivity for Office 365, Microsoft is recommending using a simple network design and internet. Reduce the round-trip time from your network to the Microsoft Global network. This will help to ensure that network traffic is not centralized, or hair pinned to certain locations. It is a good idea to utilize the Office 365 network principles to achieve the best performance while deploying Office 365. It also helps to manage your traffic efficiently. The performance is also depending on SharePoint management, a well managed SharePoint will result in better performances.