How to Customize Office 365 Booking Page
Office 365 offers a bundle of tools and services that let users work smart. Microsoft Bookings is another great tool Office 365 users will get to use. It's basically a scheduling tool made available with specific subscription plans. With Bookings, scheduling and managing appointments can be simplified. It avoids wasting time, increases customer satisfaction, and reduce the number of no-shows considerably. Moreover, bookings can let businesses manage appointments from anywhere they prefer. Customize Office 365 booking pages so that it suits your needs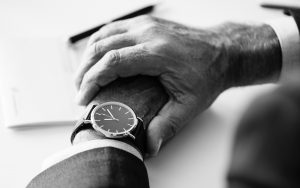 Setting up the booking page in the best way possible ensures convenience and increased productivity. Consider Bookings as an extension of your business and brand. As this customer facing, online appointment calendar will be used by your customers for scheduling appointments with you, it is essential to set it right. All you need is to sign in to your Office 365 platform and choose Bookings > Booking Page.
Set the scheduling policy
The first thing to consider in the customizing process is the scheduling policy. Time increments, minimum lead time and maximum lead time are the main aspects here. Time increments can be set from 15 minutes to 4 hours as required. Minimum lead time is all about how much time your staff or concerned person required to prepare for the appointment. Set this time, so that you will get enough time to make the appointment fruitful for both parties.
Email notifications, page theme, and logo
Select the email notification option to know whenever someone creates or edit a booking. The staff member who will be appearing for the appointment will be automatically notified in this case. You can display the available staff members and let the user decide with whom they want to schedule an appointment. The color theme and logo can also be set up for the booking page.
Access control
There is also an option to let users authenticate with their Office 365 account before accessing the booking page. The booking page access control settings are more relevant in Intra-organizational booking circumstances. There are also options to ask questions to the users through the booking page. This will help you make the appointments more meaningful and productive. Several companies are providing services by dedicated SharePoint experts to customize Office 365.