A Guide to OneDrive and SharePoint Application Development
The basic purpose of Microsoft OneDrive is to let people store data and sync it across all devices. There are two versions of OneDrive made available. Personal OneDrive and the OneDrive for business. It is easier to share documents and files with people in and around the organization as part of work. It is also possible to stop sharing at any point as desired. Learn more about OneDrive for business administration to utilize these cloud services well. It has an important role in SharePoint application development.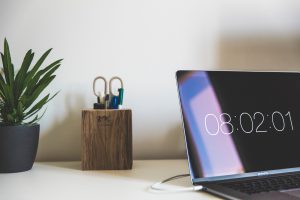 OneDrive for business functions as a common factor that connects all Office 365 services. It let users track, collaborate, share and secure data. As it works as a connecting factor among various Microsoft services, it is frequently updated and comes in separate versions for the Windows and MacOS users. Both large enterprises and small businesses can take advantage of the great possibilities offered by OneDrive. SharePoint application development is also a growing trend in enterprises, these applications are backed by OneDrive. Especially in circumstances where centralized storage and backups are very crucial in managing data and files neatly. The centralized storage and backup feature is a great feature that is used in most of the SharePoint application development.
Getting started with OneDrive
The size of the business and requirements are important factors that determine how you get started with OneDrive. For a small business, deploying OneDrive can be made easier by simply installing the sync client manually on the preferred computers and setting up with OneDrive admin center. Advanced tools like System Center Configuration Manager can be used when OneDrive is getting deployed in an enterprise. Group policy and other tools will also come into play in that case.
Administer OneDrive
OneDrive settings can be changed or set up by individual users normally. It is also possible to manage other OneDrive for Business accounts with admin privileges. Make that happen by going to the Office 365 admin center page. Visit SharePoint admin center from there and go to the user profiles section. Select Manage User profiles option and make necessary changes.
OneDrive Admin Center
The easiest and the fastest way to handle the OneDrive for business settings is through the OneDrive Admin Center. Change your organization's OneDrive settings easily from here. Get there in the following 3 ways:
Microsoft 365 Admin Center > select Admin Centers from the left panel > OneDrive
Visit https://admin.onedrive.com.
From OneDrive, go to OneDrive Admin located in the lower-left corner