All about Meetings and Conferencing in Microsoft Teams
When planning to roll out Microsoft Teams for your organization, it is always recommended to get started with a few teams or channels with some early adopters. It gives you a cool insight into how to deploy and utilize the features well. With the right settings, Microsoft Teams can deliver an outstanding experience for your organization.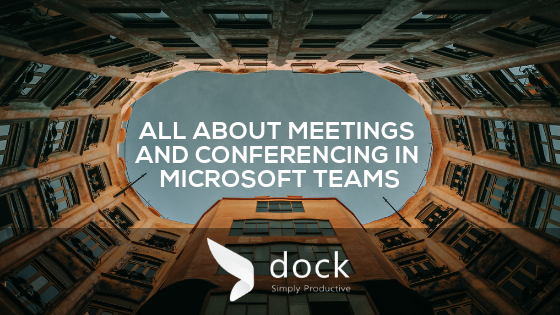 The deployment decisions
According to your organization's needs and requirements, you can determine whether the default settings need to be changed or not. Consider this only if the standard settings are not working for your business requirements. You need to consider factors like Microsoft Teams Administrators, Meeting policies, and Meetings settings to get this part right.
Based on the unique configuration and needs of the organization, you may also need to consider factors like bandwidth planning, live event policies and more. Other important deployment decisions are regarding areas like meeting recording and archiving, conference room systems rollout, personal device rollout, cloud video interop, etc.
The prerequisites of Meetings and Conferencing
Before taking any big deployment decisions, you need to carefully analyze the environment of your organization. This is important to guarantee a great experience for your employees working with Microsoft Teams. First, your organization should have deployed Exchange Online and SharePoint Online. Next, your organization should have a verified domain for O365 such as contoso.com. Furthermore, ensure that all user locations have a proper internet connection so that they can connect to Office 365 Services.
Utilize the Network Testing Companion to double check whether your network locations are all set for the voice and video traffic that is crucial for achieving the ideal meetings experience. In the next part, we will give you detailed insight on core deployment decisions. We know you don't want to compromise quality and efficiency at any cost when it comes to productivity and collaboration abilities of your team. Dock 365 Intranet Portal is what we suggest you to achieve this goal consistently.