5 Most Important Details about Office 365 Groups
You might know tens and hundreds of things about Microsoft Office 365 and SharePoint. When understanding these services and tools, it is essential to make a good insight into their basic concepts. Today we are going to enlighten you about the 5 most important details about Office 365 Groups. Many of you will be already using the Office 365 tools regularly. The information shared here will give you a good understanding of how to use Office 365 groups more efficiently and to its full potential.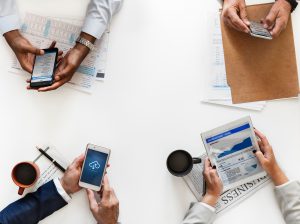 The main purpose of Office 365 Groups is to let users collaborate with team members in tasks like developing project plans, creating documents, spreadsheets, email campaigns and more. Groups allow picking the people you want to coordinate with and share resources among them to accomplish tasks. A few examples of the resources are document library, Outlook Inbox, and shared calendar. Office 365 Groups are delivers the same experience that people received using distribution lists and shared mailboxes earlier.
How to Create Groups
The best part about the creation of groups is that one can create a group from a collection of tools such as SharePoint, Planner, different Outlook platforms, Teams and more. You can pick the right tool to start with groups based on the type of group you wish to create.
How Groups work
Moderators of Office 365 Groups are its owners by default. They have the power to add or remove members, change various settings, delete conversations etc. A group owner is a site collection admin in terms of SharePoint roles. They can also update the group description, change the picture and rename the group. Group members can use groups to collaborate, but they can't change any group settings.

Provisioning in Office 365 Groups
Open, Controlled and IT-Led are the three primary models of provisioning present in the Office 365 Groups. Each of them has specific characteristics. In the open model, users can create groups as required without waiting for approvals. In the controlled model, this privilege is given only to specific teams, people or services. IT-Led role model requires approval from IT to create and select the right collaboration tools for the purpose.
Office 365 plans with Groups
Office 365 is available in a good variety of subscription plans. This is to ensure that each category of users is getting the best output. Office 365 Groups is supported in any plan with SharePoint Online and Exchange Online.  If you are using a Yammer-only or Exchange-only plan, you can still gain some of the amazing features of the Groups.
Guest Access
Guest access is very useful in case you need to grant access to conversations, calendar invitation, and files to a partner, supplier or consultant. A group owner can allow access to a guest. This way your team can easily collaborate with people outside the organization. Now you will be able to manage groups efficiently.  
Learn more about Dock 365 Intranet Portal
Dock is a Pre-Built intranet portal for your organization. It is powered by Microsoft SharePoint & Office 365. Dock also comes with project management, contract management, and many other business productivity features. Dock creates sustained, connections and conversations across the organization, promoting better employee experience and organizational performance.