How Yammer Enhance Employee Communication and Engagement
Enterprise social networking allows establishing good employee communication and engagement in organizations. Yammer is the perfect ESN that have great potential to enhance employee communication to next level. Most importantly, Yammer is now part of the Office 365 subscription. It can be used to spot relevant sources present within the organizations easily. You can use Yammer to create groups, profiles, document and image sharing etc. It can also play an outstanding role in enabling project collaboration.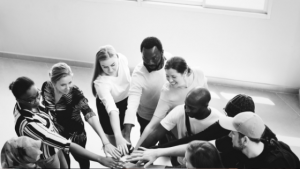 It's been 10 years since yammer's launch, and it delivered top class community building experiences to organizations worldwide. With the help of Yammer, you can connect employees based on mutual interests, areas of practice and more. Microsoft Office 365 suite will be able to deliver fantastic social engagement and connection within employees with the support of Yammer. Here are some exceptional ways in which yammer can enhance what it does best this year; Employee communication and engagement.   

Connecting People in Different Levels
As the size of the organization expands, it will become difficult to engage with the employees in different levels or departments. However, it is very important to nurture leader-employee engagement to share perspective and vision. This helps to fuel your organization to work as a team towards it's mission and purpose. Yammer's Live and On-demand events make this a reality.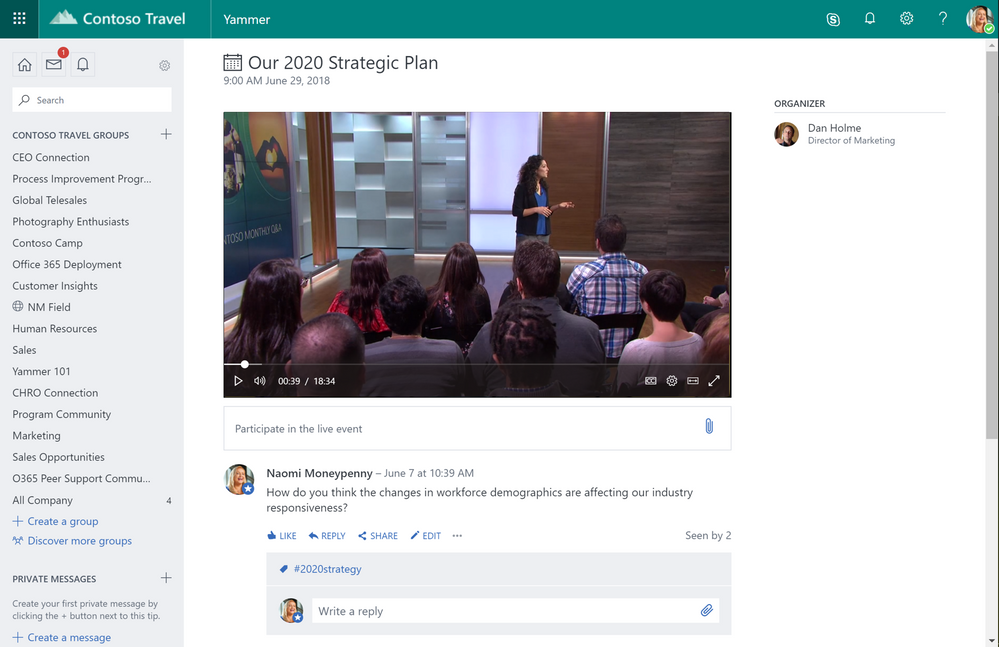 SharePoint and Yammer Integration
Microsoft Technologies have always helped companies and organizations to create strong communities. Many of the industry leading companies have already unleashed this power. Yammer can instill a social nature of learning to the entire organization, whereas SharePoint integration enables efficient management and sharing of the knowledge and content of a community. The Yammer-SharePoint connection also provides excellent compliance and security capabilities to the files shared and posted to Yammer. This gives those files better reachability, accessibility and local data residency. For a fully interactive Yammer experience, introduce a new Yammer conversation web part .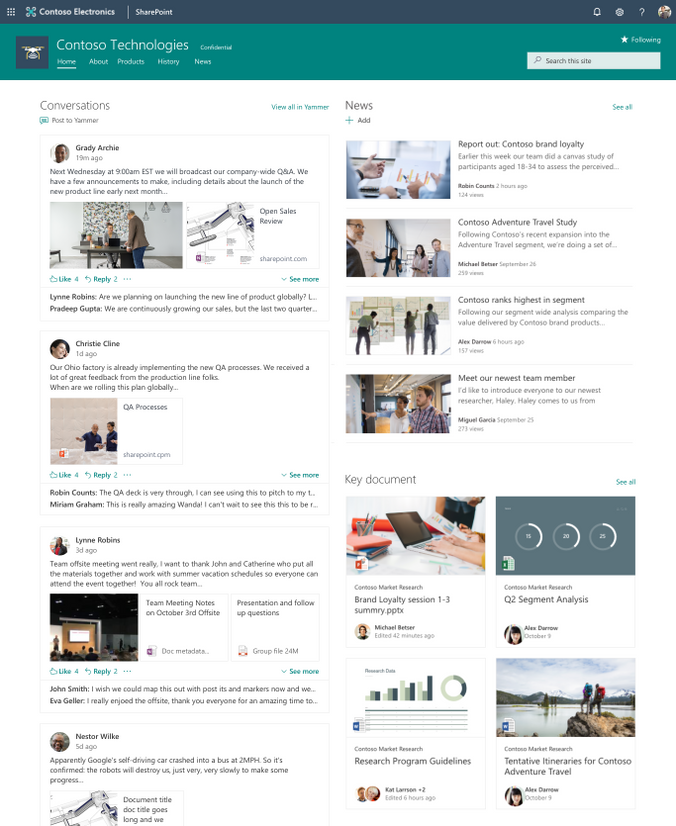 Binding Communities and Teams
The Yammer tab in Microsoft Teams enables Teams to interact and collect feedback from the broader communities spread across organization-wide. From this year, the Yammer tab in Microsoft Teams will provide more privileges to the users. From the Yammer tab, soon users can follow and share conversations happening in Yammer without leaving the Microsoft Teams interface. There are a lot more in the pipeline of this enterprise social network that will light-up some very productive scenarios.