10 ways to secure Office 365 and Microsoft 365 Business plans – Cont.
You can analyze the security level of your organization in Office 365. The security score is analyzed on the basis of security setting and daily activities. Begin to secure Office 365 and Microsoft 365 Business plans by checking your security score. No doubt that the actions in the list will increase your security score. However, the aim of this security score is to give the user a good idea about how safe is your organization and different options to increase the security score.
Here are 5 more ways to secure Office 365 and Microsoft 365 Business plans.
Stop Email Auto-Forward
If hackers get access to a user's mailbox, they can exfiltrate your emails by configuring mailbox into such a way that it automatically forward emails. The user will not even know that this is happening. The best solution is to configure a mail flow rule.

Office Message Encryption
Email messages you sent to users inside and outside the organization can be encrypted. With this option, you can ensure that only the intended people will be able to read the messages. This option is available with Office 365. It works well with Yahoo!, Gmail, Outlook and other email services.
Guard email against Phishing Attacks
You can protect your organization from phishing attacks and malicious impersonation-based phishing attacks by using ATP anti-phishing protection. It is part of the Office 365 Advance Threat Protection feature. This should be done in case if you have configured one or more custom domains.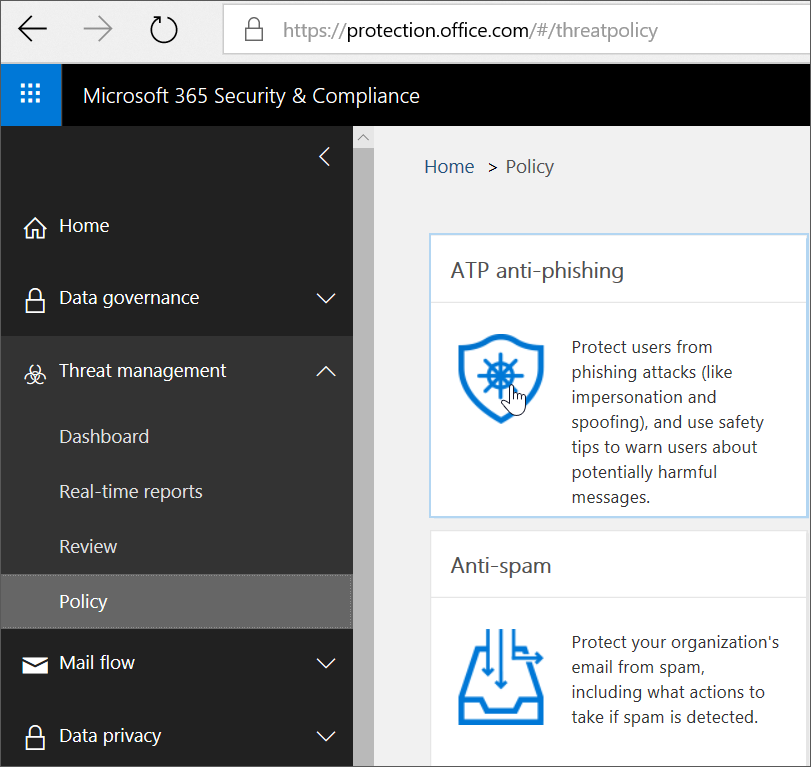 ATP Safe Attachments
People share, send and receive different kinds of files and attachments. Users cannot easily find out if an attachment or file is malicious or not. Office 365 Advanced Threat Protection offers ATP Safe Attachment Protection.
ATP Safe Links
Another highlight of the Office 365 Advanced threat protection is the office 365 ATP Safe Links. By enabling time-of-click verification for links present in documents and emails, it assures the best security to your organization.
The previous part of this blog series will contain 5 more effective ways to increase the security of your organization.