Get Started with Microsoft Teams: First 10 Things to Do
The evolution of technology changed many things. The way people work and set objectives are all factors that changed in this evolution. Though organizations can become more efficient with technologies, it is important to make technology and work cultures go hand in hand to achieve ultimate success. Microsoft Teams is one such technology solution that let people working in a modern way, ensuring natural interactions.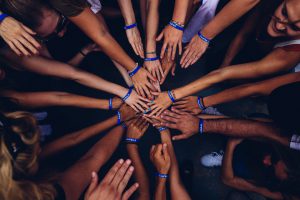 Unleash the Microsoft Teams Platform
By learning how to use Microsoft teams strategically, you can save precious hours and utilize the resources more efficiently. Microsoft Teams understand the difference between each team. To make it work for every team, they made the platform extensible. It allows users to bring-in various tools and apps to get work done. It also includes tools not made by Microsoft. Follow the next ten steps and you will find it easier to make your team adapt to this amazing work platform quickly. Most importantly, they will love to work in Teams this way.
Work as a team, from anywhere
Just download the Microsoft Teams Desktop App and Mobile app to enable your team members to connect from anywhere.
Get started with chat
Start communicating with your colleagues by creating a small group chat. You can name and pin the chat for easy locating.
Create teams as needed
Create teams thoughtfully. The best practice is to have larger teams with more channels. Dedicated channels can be set based on disciplines, topics, projects etc.
Channel frequently used files
Keep uploading files to the right channels. You can add the most frequently used files to a tab to ensure easy access to all.

Be active and manage channels
Highlight posts using the @team name and @general mentions to trigger meaningful discussions and notifications. It is also possible to @ mention individuals if it is not relevant to the whole team.
Add favorite apps
Word, Excel, YouTube, and PowerBI are some of the favorite apps of employees. Add them to the Teams experience to let them do everything from one place.
Customize Your Feed
Avoiding information overload is essential in your user experience, Teams allows you to follow only the channels that are relevant or most important to you.
Track key resources
Pin those websites your team access to track live site monitoring, performance and news, and get all information ready within the Teams platform.
Take email conversations to Teams
Just forward an email to a team channel and keep the discussion going in a threaded chat conversation format. Automatic attachment upload ensures easy team co-authoring too.
Set up connectors
Finally, you can set up connectors to bring content from services like Twitter or GitHub directly to Microsoft Teams.