5 Changes a Corporate Intranet Can Bring to Your Business
A business can gain endless benefits from using a corporate intranet. Being a complex set of tools and solutions, users will surely discover new abilities and features each day. This will make it more interesting to work in an intranet platform each day. With the arrival of an intranet system, businesses will change rapidly. No doubt that the changes will bring more productivity and streamline the workflow.
The main objective of an intranet portal is to overcome all limitations and restrictions businesses are facing today. Connecting employees and teams is one of the biggest challenges every small and big businesses are facing today. Document management, information sharing, and customer service are some other areas where intranets can bring a promising change. Here are 5 noticeable changes a corporate intranet can bring to your business.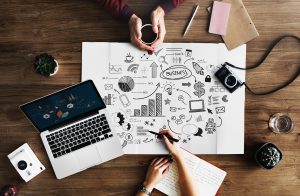 Improve Communication and People Search
Corporate Intranets are loaded with a handful of communication tools that makes it easier for the employees to interact exactly the way they want. Instant messaging, email and social features are integrated to improve the communication part exceptionally. Comprehensive and interactive employee directories make it easy to find and reach anyone in the organization easily.
Information and Feedback Collection
The Human Resource is one department that gets huge changes once the corporate intranet is deployed in business. As the major tasks of the HR department involve managing huge amount of employee information, other up-to-date information, and transactions, they can simplify everything easily. An efficient and responsive HR department makes organizations work well.

Productivity Upscaling
Corporate Intranet Solutions make everyone's job easier. Everyone who has access to the intranet platform will find it easier to do their job without any kind of difficulties. They will be served with all information, resources, and tools no matter whether they are at the office, home or even in another country.
Excellent Customer Service
Customer service can be improved considerably as your employees will now have access to all information and data to serve customers instantly without delay. Providing the right answers and solutions to customers and clients make things easier at every level of workflow. As everything is updated in real-time, it is always possible to deliver the right answers instantly.
Finding Documents Simplified
With the latest corporate intranets, finding documents and items is simple. There are excellent search facilities made available to find documents and files quickly. It is also possible to create knowledge bases to aid and support for employees, customers and other important people inside and outside the organization. Blog posts, wikis, newsletters, and user manuals are good examples of resources that can help the user with necessary information.