CASE STUDY – CUSTOM MRO FOR FLIGHTSTAR
Customer Profile:
Company is a FAA Part 145 Repair station with a Class IV rating and is also certified by the European Aviation Safety Agency (EASA), the Civil Aviation Administration of China (CAAC) and the Agencia Nacional de Aviacao Civil (ANAC) of Brazil. They are headquartered at Cecil Airport in Jacksonville, Florida and employ over 700 people in all skill sets
Company performs a comprehensive suite of services including:
Major maintenance inspections
Aircraft modifications and upgrades
Interior refurbishment and reconfiguration
Passenger-to-Freighter conversion
Engineering service and support
Business Situation:
The client, a leading Maintenance, Repair and Overhaul company providing heavy maintenance, modification and inspection services for narrow body transport aircraft needed to replace a legacy client server based Foxtran system that had redundant manual processes.
Solution:
Global Infonet designed and developed a custom web based application for a Modular Aircraft Maintenance Repair and Overhaul System called, "AMROS". "AMROS" is an end to end solution that provides:
Financial Management
Supply Chain Management
Project Management
Service Management
Inventory Management
"AMROS" provides cost and time savings:
Work Order parts requested / moved / submitted and Inspections and Evaluation done using hand held scanners
Real time bar coded inventory management
Automated fulfillment/ordering of parts
Integrates with other systems like GP (Great Plains) for Accounting
"AMROS" Technology incorporated to improve workflows: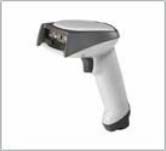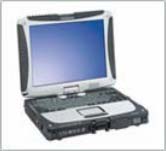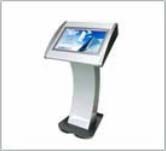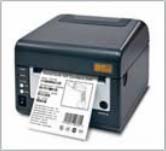 AMROS is the platform of choice on which client will build their business processes as they strive to improve operational efficiency, business process effectiveness, customer satisfaction and regulatory compliance".
Technology Used:
Microsoft ASP.NET 3.5, SQL Server 2008, C#.
Benefits:
Better operation efficiency : Global Infonet's solution dramatically improves operational efficiency by harnessing the power of technology to implement new and efficient business processes.
Reduce the turnaround time : "AMROS" employs a variety of technologies like handheld device, tablet PCs, touch screen kiosks and barcode capable thermal printers. These technologies help to improve operational efficiency, reduce the turnaround time, implement tighter controls and to enhance visibility without adversely affecting the dynamic nature of the maintenance activities on the hanger floor.
No more license fees : With a custom solution from Global Infonet, there are no license fees. You own the code.
Transform your business with intelligent solutions offered by Global Infonet.
Global Infonet is a Jacksonville, FL based company that serves a multitude of organizations nationally. Our team is customer focused and consists of dedicated professionals who understand your business. We value the needs and goals of our clients and consistently exceed their expectations. For more information, call 904-724-8880 or visit the website at www.global-infonet.com